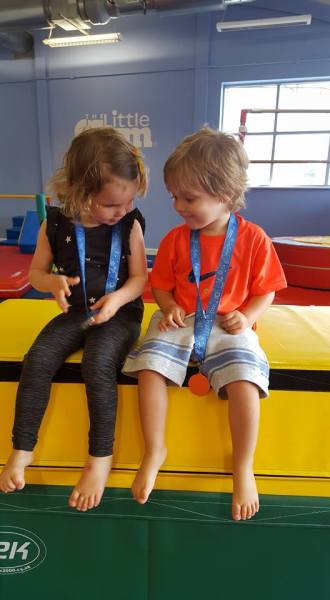 Every child a winner!
Show Week at The Little Gym is a special time to celebrate your child's many achievements big and small. For some children it is a huge achievement to face a crowd of strangers in the gym let alone perform for them! For others its a dare-devil dismount from the beam! Whatever your child's skill / confidence level, The Little Gym will make every one of our members feel on top of the world as they receive their 1st Semester Gold Medal.
SHOW WEEK 1 UPSTAIRS GYM CLASSES MON 29 JAN - SUN 4 FEB
SHOW WEEK 2 DOWNSTAIRS GYM CLASSES MON 5 FEB - SUN 11 FEB
Bring your cameras, your friends and family and your big cheers!