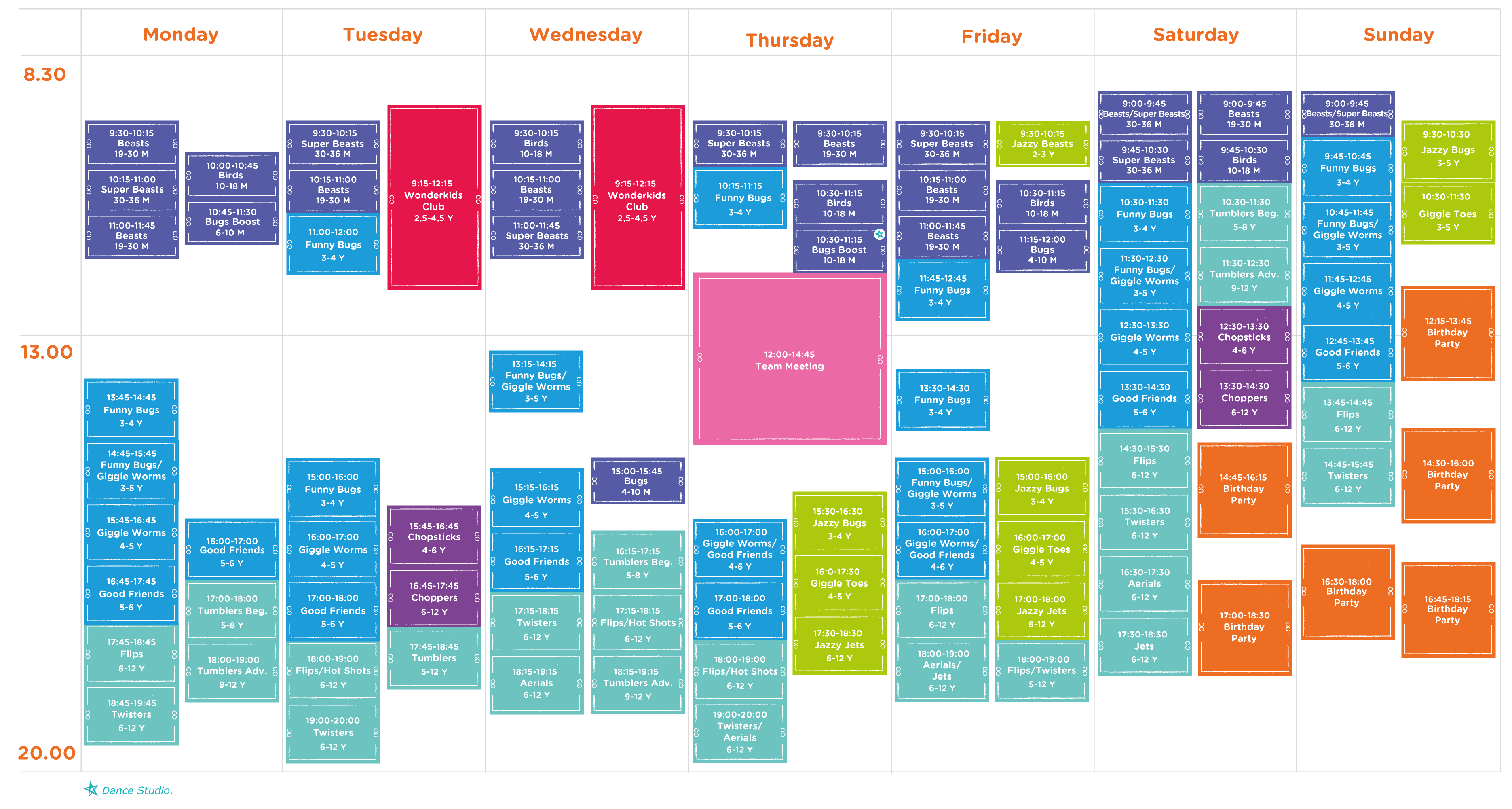 We are thrilled to unveil our new Season 17/18 schedule which begins September 4th with Semester 1.

New families will be pleased to hear we have expanded our class schedule and have new places available for every age group this year. And for the first time, we've included 2 weeks of camps in October so even if you are on holiday there's no need to try and fit in a make-up class. But if you've missed classes in the semester, October half term will be your opportunity to attend make-up classes and camps! Everyone's happy!!

Members not yet re-enrolled in the new season should call us on 020 8994 3729 as soon as possible since places are filling fast and we simply can't expand any further :)

Check out our schedule brochure!